Welcome to our oasis of nature and tradition
Here, elements such as golden light and enveloping heat combine with clayey soils, giving us a precious gift: an ideal habitat for the cultivation of vines and olive trees. The roots of our vines are intertwined with the history of the soil itself, transmitting the passion and work of generations of farmers.
But our estate is much more. In addition to the cultivation of vines and olive trees, we proudly dedicate a large part of these lands to the growth of cereals and legumes. The fields of wheat, barley and alfalfa intertwine harmoniously among the vineyards and olive trees, creating a mosaic of biodiversity. This is not only essential for the balance of our environment, but is the secret of a life that takes place in perfect harmony with nature.
Every walk through our fields is a journey into the history and beauty of the Italian countryside. Every sip of our wines and every drop of olive oil we offer is a taste of this extraordinary land. We invite you to join us on this journey, to discover the magic of the Estate and to share the passion that makes every corner of this place special. Welcome to our estate, where nature joins tradition to create an unforgettable experience.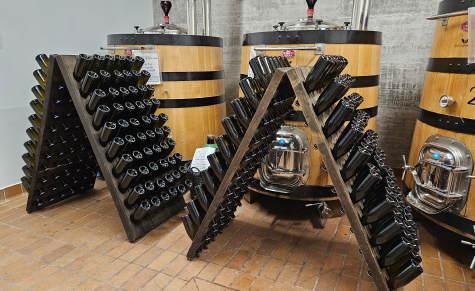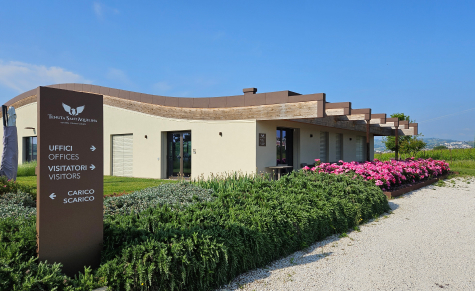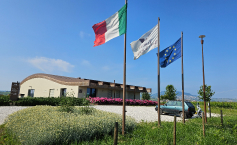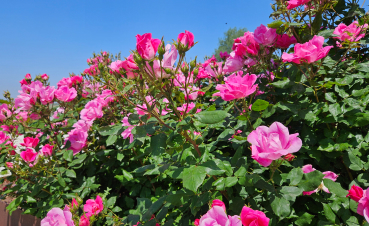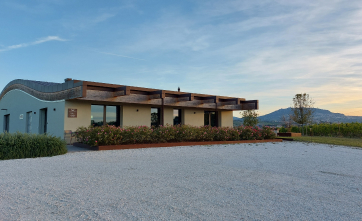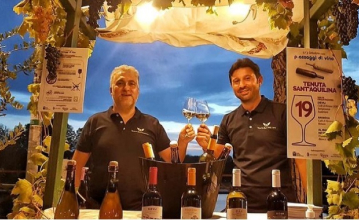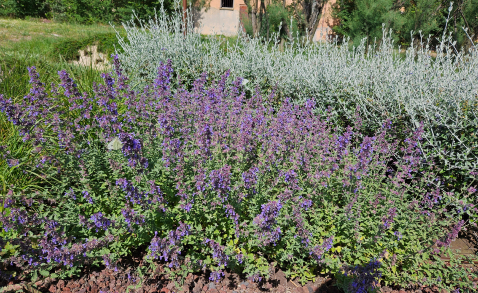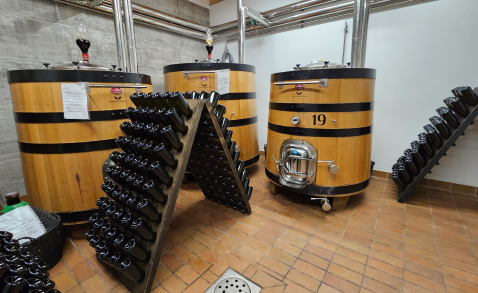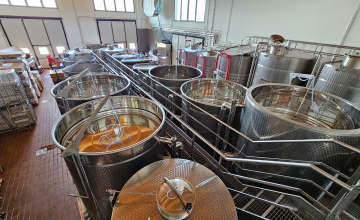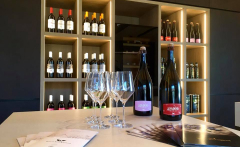 We know our vines and we know what to ask of each of them: little high quality production.
The vineyard is composed by 19 hectares of Sangiovese, Bombino Bianco, Grechetto Gentile and Cabernet Sauvignon.
These are the four varieties in which we believe the most because time has given us the chance to know them in the vineyards and to obtain our wines in a simply, authentic and respectful way.
The wine-growing areas are located on gentle slopes characterized by "strong" soils with a prevalence of clay.
The predominant orientation of the rows goes from south-east to north-west, as if following the ideal path of the sun.
Particular attention is paid to the form of cultivation of the vines and the quantity of bunches obtained for each vine. Spurred cordon and Guyot are the preferred forms and the maximum production for each vine does not exceed 2.5 kg of grapes.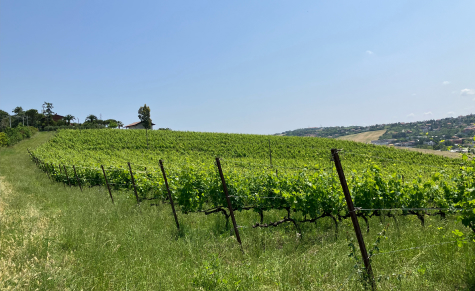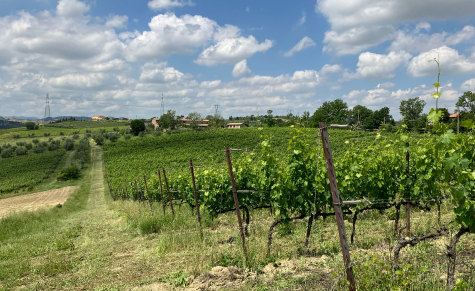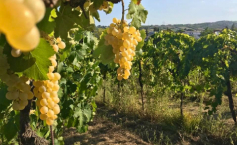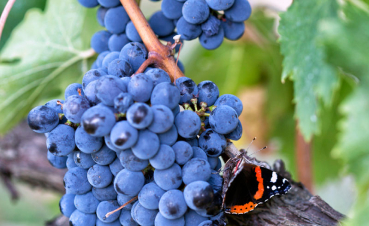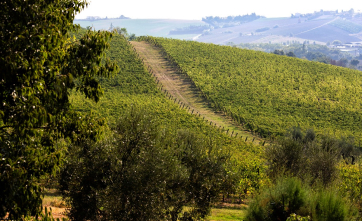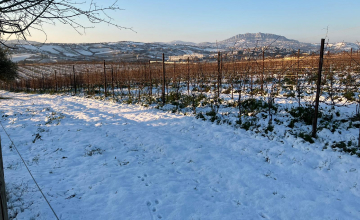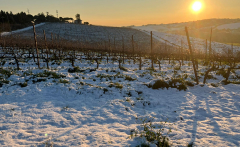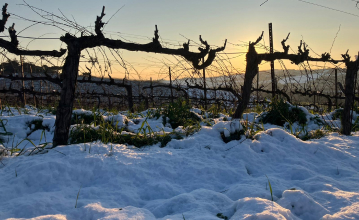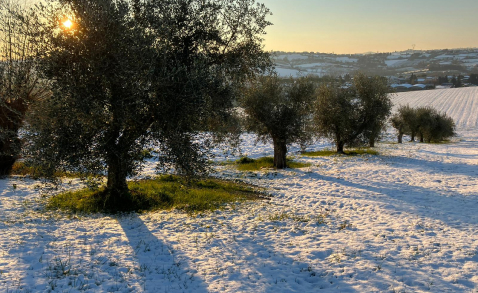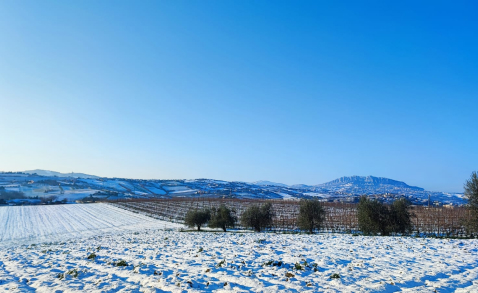 Three thousand olive trees, distributed over several plots between the villages of Cerasolo and Sant'Aquilina, constitute our olive growing "heritage".
The main varieties are Correggiolo, Frantoio and Leccino. Some plants are over 100 years old and remind us that our land is traditionally "land of olive trees".
Each tree is cared for with skill and attention, without forcing and without the use of chemical products.
Particular care is given to the cultivation method, the "polyconic vase", so that each leaf of each plant receives the right amount of sunlight. Only in this way can healthy and ripe olives be harvested at the right point, a fundamental prerequisite for obtaining a fine oil that can also boast a prestigious recognition such as the "Colline di Romagna" PDO.